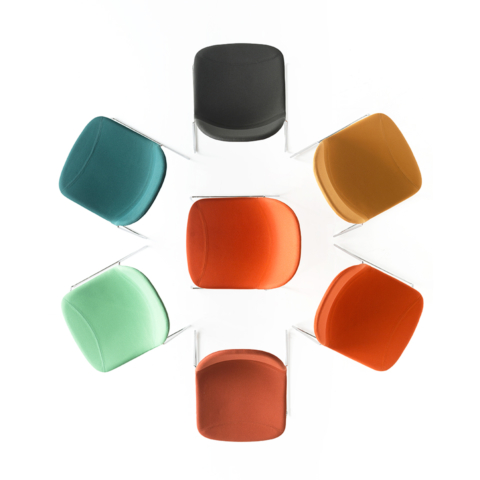 Academy Chair
In 2016, during Milan Design Week, the Italian manufacturer Calligaris launched the new brand Connubia, focused on the core-business of the company, specialized in the production of tables and chairs, aiming the contract market. Academy Chair, designed for Connubia, is a seating program centered on a simple shell, very sleek, ergonomic and timeless, that has been designed to be mounted on a large range of structures, from bent metal wire, to metal or wooden legs and office casters. Special attention has been given to the design of the shell's surfaces and details, which make it look very light and slim, though flexible and durable.
Academy Chair has been introduced during Milan Design Week 2016.
Designed for Calligaris S.p.A.
2016